Amazon Japan finally launches Kindle Store
Amazon.co.jp is finally set to launch their own Kindle Store in Japan, on 10/25 that is tomorrow.
They are going to sell Kindle Fire and Paperwhite to enjoy the contents from the store, but my guess was the hardware is actually identical, and i heard some rumor about the ability to use your US Paperwhite with Amazon JP store, so I tried that.
Unlink Kindle first
If you already have Paperwhite registered to your US account, first go to the Settings menu and deregister it. Don't worry, your documents and books won't go away from clouds nor from the devices, at least that was the case for me. I can continue reading US books on this device after the unlink, although i guess whispersync won't work anymore.
Accounts with the same Email
You might have the accounts with the same email address on Amazon US and JP, like I do, but chances are that they have different passwords. Actually my bet is that Amazon has this big user table with duplicate email address but different passwords to associate different country accounts. I might be wrong.
Anyway, I tried my email and JP password to sign in, and voila, it was registered to my JP account.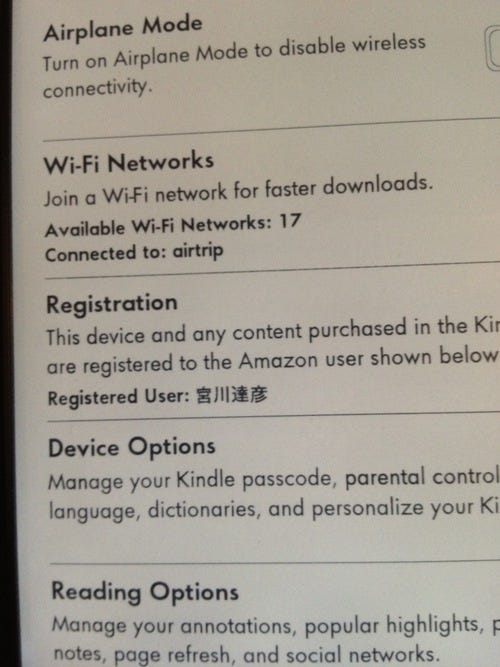 the menu can still be in English but i switched it to Japanese. Went to the Store from the menu and its almost empty — nothing's there. Guess it will have more contents tomorrow — can't wait to test it out :)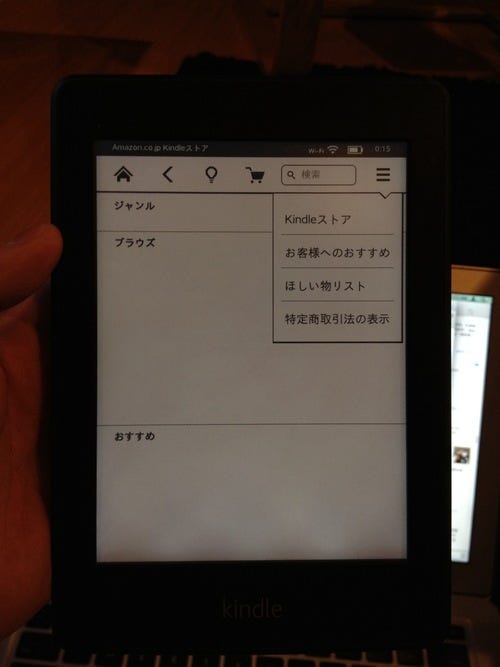 Once registered i got a (new) Send-to-Kindle email address for the device. It has @kindle.com email address (not .co.jp) so i think the system is shared on Amazon.com, but going to amazon.co.jp/myk 404s, while the device isn't shown up on the amazon.com/myk page. I guess they're still working on it.