T-Mobile global roaming = Awesome
Back in October T-Mobile announced Simple Choice unlimited global data roaming, which provides free global data/text roaming (and 20c/min voice) in most foreign countries.
After purchasing an unlocked iPhone 5s for wife, and Nexus 5 for myself, we terminated AT&T contract ($130 ETF), and then merged my T-Mobile prepaid into now family shared Simple Choice that makes us eligible for the free roaming.
We've been traveling Europe for the past 2 weeks, in Denmark, Germany and then UK. For each country, after getting off an airplane, all I need to do is to turn off the airplane mode, and the phone starts to roam. It just works.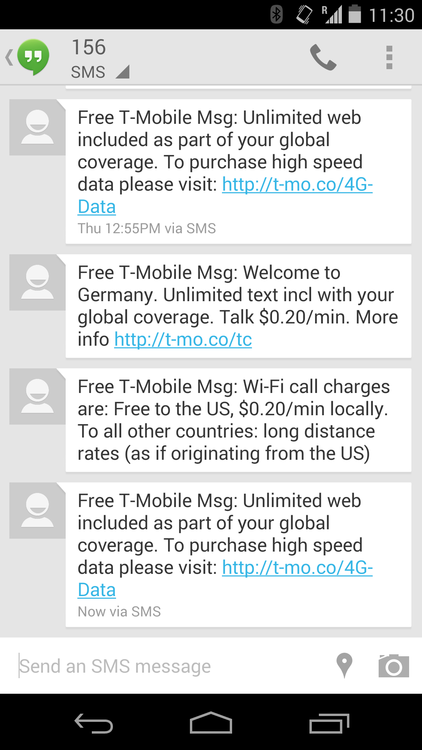 The network can be chosen automatically by default, but if you have a specific network you want to connect in mind, you can do so in the settings of your mobile OS. I chose 3 (Three Hutchison) in Denmark and T-Mobile in both Germany and UK.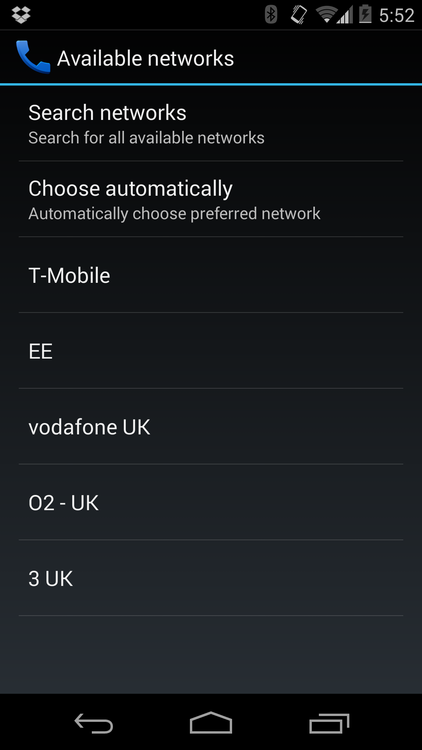 If you're on AT&T or Verizon, you might have used a similar way of roaming with the data package. But that's expensive, like $30 for 300MB. And then it will be prorated and you have to do the math every time you use data. With T-Mobile, it's unlimited.
The only catch with this free roaming is that the data is capped at 120kbps both up and down. You might wonder what it is like to use that slow network in the age of LTE. The answer is, it doesn't bother me at all. It's definitely slow when you want to render bunch of photos, like foursquare photo page or Google image search and playing youtube videos is a no-no, but otherwise, for Google Maps, Twitter, Instagram, checking in on foursquare or looking for wi-fi password of the cafe — all shows up pretty fast. And it works reliably, albeit slow, which is far better than fast but unreliable.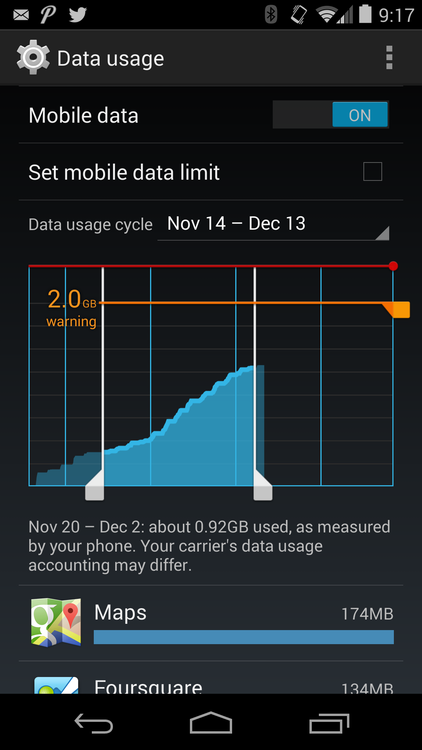 For the 12 days, I used 900MB of data in total, most of them from Google Maps, Foursquare and Falcon Pro (Twitter client). Before this free roaming package, T-Mobile used to charge $15/MB, which is absurd. If i used 900MB with that rate, that would have been a $15k bill! Now it's free.
I've been a big fan of unlocked phones, and buying a local SIM would make a lot of sense if you stay longer and want a decent connection and/or tethering. But for 4–5 day stay, getting to mobile shops for a SIM card is such a time waster, especially when your flight arrives late at night. And some countries put a huge burden for foreigners to get a prepaid data SIM (France and Japan in mind), or a big activation fee ($20 in Canada). Some carriers require a few hours before your SIM card gets activated to be able to use data. And you will receive an SMS with non-English language that you have to google translate, etc.
It makes me feel so liberated that I don't need to worry about all these things. Your phone just works when you get off the plane, no need to pull out a SIM.
UPDATE: there is a question whether the used data contributes to the domestic data cap of your Simple Choice plan (500MB for minimum, $10 for 2GB, $20 for unlimited). It doesn't seem so, because we used 1.5GB during the trip, and T-Mobile site doesn't show that usage in my current activity.