I have stopped using an iPad about a year and half ago, when I gave my iPad 3 to my parents in Japan.
Since then, I haven't felt any particular need for a tablet, but from time to time I wished for a bigger screen to consume text or image-based medium, such as Manga and PDF-based ebooks.
ZenPad S 8.0
ASUS has released their latest line of their Android tablet, ZenPad. There are multiple SKUs of this "ZenPad S 8.0" but currently available in the US is Z580C in Best Buy, so I picked one up about a week ago.
There seems to be a higher end Z580CA which has a gorilla glass, palm rejection, slightly less weight and USB type C input. But the availability seems to vary from one country to another, so you might want to check the device model cautiously.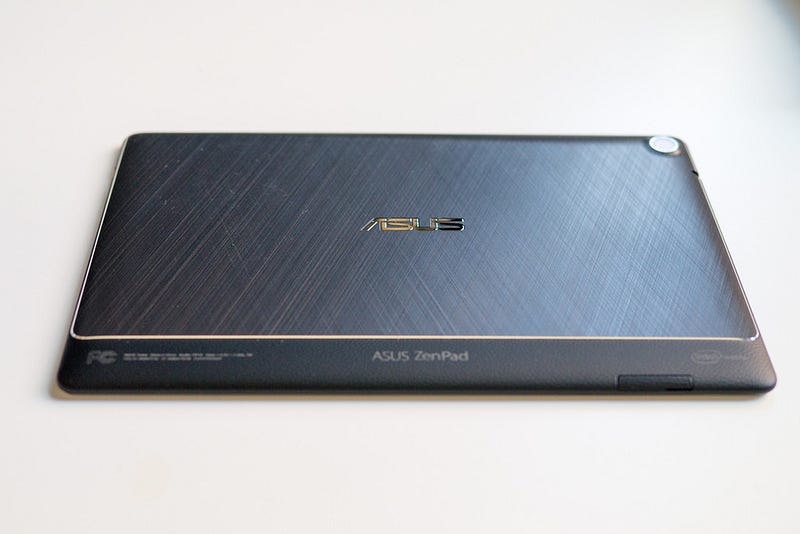 Hardware
The hardware form factor is pretty close to that of an iPad mini. It is an 8 inch tablet, with 4:3 screen. It is a retina screen and is very crisp, ready to read a lot of text in tiny fonts without any problems, and an ability to read manga in double-spread layout is pretty great.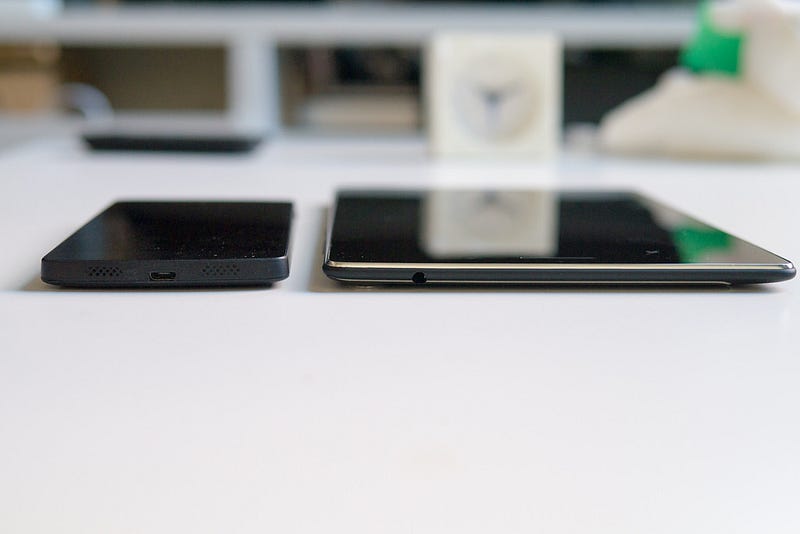 I put the tablet on Anker Aluminum Tablet stand on my desk, and it is very sturdy.
Z580C does not support 5GHz 11n Wi-Fi. I was really surprised that there's a tablet without 5GHz support in 2015, but that's probably what the price tag means. I suspect that the higher-end of Z580CA might have a support for 5GHz.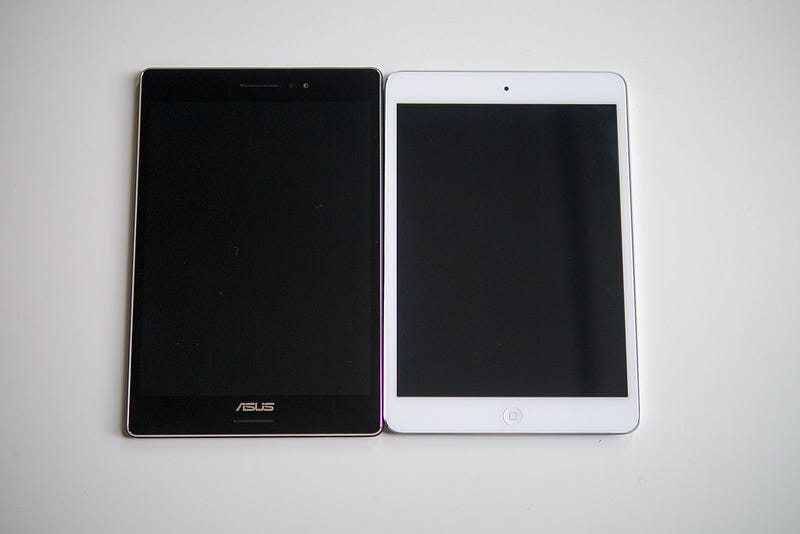 Battery life is mediocre at best. The battery consumes about 10–15% for a day by just leaving it for doing nothing when connected to Wi-Fi. When actively used with the screen on with near-full brightness, the battery gets down pretty quickly and runs out about 4 to 5 hours for me. Fully charging from 0 to 100 takes about 4 hours. YMMV.
Android Tablet Apps
The last time I used an Android Tablet was with the original Nexus 7 back in 2012. At that time most of the apps are just stretched version of mobile apps. The OS was running Ice Cream Sandwich and the current Lollipop has been a huge upgrade since then. By the way ASUS product page says Android Lollipop 5.1, but the tablet I own is loaded with 5.0.
Most of the Google apps obviously support tablet layout very well. Other third party apps, including Adobe Acrobat, Talon for Twitter, Flipboard, Feedly and Instapaper all support tablet views as well, not to mention media apps like Netflix, YouTube or Plex.
4:3 screen layout is pretty nice for browsing and reading. The only problem is when I watch HD 16:9 videos, where there is obviously a wasted line in the top and bottom of the screen.
Customizability
The nice thing about Android is the (nearly-)full control of its software and hardware. The tablet supports micro SD expansion up to 128GB. I bought a 32GB model for $199, and I paid an extra $20 to get 64GB micro SD from Amazon to get the full 96GB of the storage for a reasonable price. The SD card storage support in Android 4.4/5.0 apparently has been a bit annoying, but so far, it doesn't cause many issues to me.
I keep syncing media files from my computer using BitTorrent Sync and let all media consumption apps read directly from there. Basically, whenever I download a PDF scan, let sync run the task and I can continue reading it on my tablet, completely offline. It's nice.
Crapware
ZenPad is preloaded with a lot of ASUS junk ware. ASUS Notes, ASUS Emails, Calendars and all that. I counted them and it is more than 30 and it's a bit shocking.
Unfortunately I can't remove these apps without root, but so far, I just switched the home screen app to my favorite Action Launcher 3 to see none of these crapware on my desktop, and ASUS's customization on UI skin is pretty minimal.
An ability to unlock the screen with double-tap is a good one, though.
Wrap-Up
Pros:
It is $199
Can expand up to 128GB micro SD

Screen is crisp and bright Cons:

Full of crap ware
Difficult setup if you're from iOS

No 5GHz Wi-Fi support Extra:

Book Reader (β) is the best Manga reading app
Google Play Books is great for reading PDFs No buying links because Amazon.com/jp doesn't have them as of this writing.