(Do Not) Share Everything
Now that I got Nexus 4, I swapped my 8-month old iPhone 4S with wife's (unlocked) iPhone 4. She's been using it for more than 2 years and deserves an upgrade :)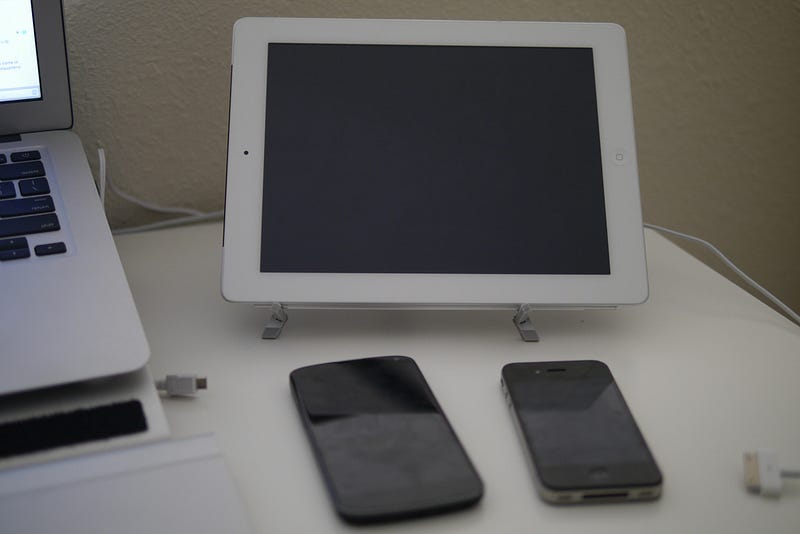 So here's my work gear (for now): Nexus 4, iPhone 4 and iPad 3rd gen. To make them absolutely mobile, I have data plans for all three. You might think that's crazy and could be expensive, but here's how much it costs:
Nexus 4: T-Mobile Monthly 4G $30/mo Unlimited data (throttled after 5GB) and text, 100 minutes voice
iPhone 4: Straight Talk $45/mo Unlimited data, text and voice — although data can be throttled often
iPad 3: Verizon prepaid LTE data, 5GB for $50 So that's $125/mon even if I keep the iPhone 4 data, which i will end in this billing because both Nexus and iPad do tethering for no fees.
If it were Verizon's Share Everything, it will become something like: $40 x 2 for Smartphones, $10 for tablet and $80 for 6GB data = $170.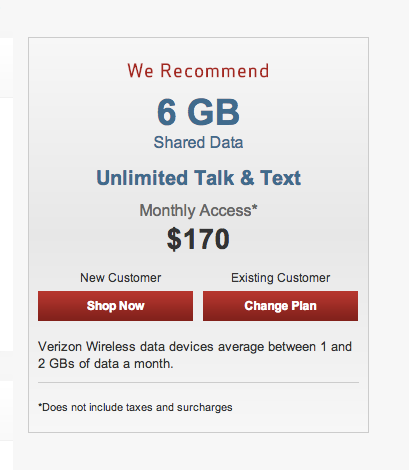 I admit that their LTE is nice (i knew it because of my iPad 3), but how could 6GB data for 3 devices cost $45 more than three lines each of which come with unlimited 3G data (or 5GB LTE) and enough amount of voice calls?
I would avoid contracting Verizon till this gets fixed.
Oh also, carrying iPhone 4 and iPad 3rd gen. is to a) have an iOS device in hand for some iOS only apps and b) Using iPad as a big LTE hotspot.
Obviously, that can be replaced with one iPad mini LTE. I still can't stop griping about the jaggy non-Retina fonts, but guess i will get it anyway, selling it once the Retina version is out.