Podcasting Setup for Rebuild.fm (2014 January)
I already blogged about this a couple of times before, but here's a current snapshot of my podcast production setup at Rebuild.fm
Hardware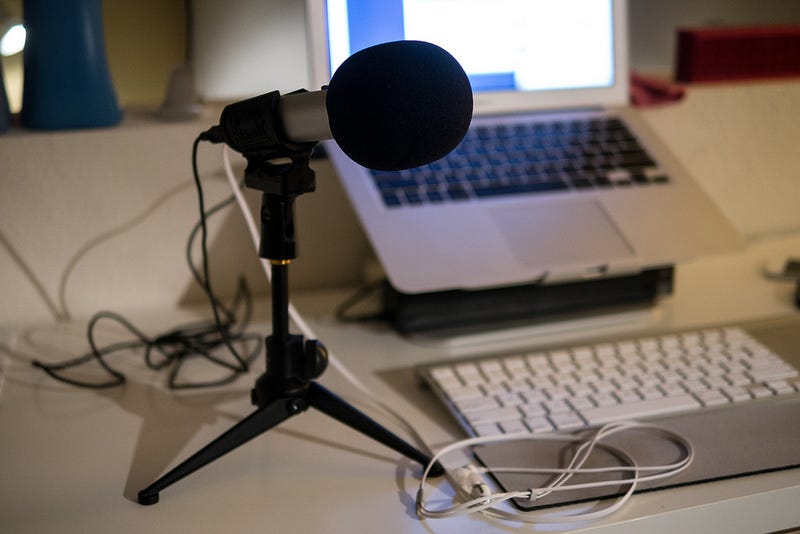 (Update: More about Microphones) My regular guest (Naoya Ito) now uses Blue Yeti which I used before. Blue Yeti is a condenser mic and records great audio, while it's picky to the background ambient noise. ATR 2100 USB might not sound as good, but because it's dynamic, it records a clean, almost noise free audio. It definitely needs a pop filter or wind shield like I do.
As a next step, I could probably increase the quality even better by switching to Rode Podcaster, or because ATR 2100 has an XLR output, by using a USB audio interface.
Recording
Skype Call Recorder I use the Call Recorder software to record my voice locally, and record the guest's audio as a backup. I ask the guests to record their audio using QuickTime and do a local sync.
Caveat: It could cause some drifts, and sometimes an echo when a guest uses a headphone with leaky audio. In that case I fall back to the Skype recorded audio.
Editing
Read more about the process at Jason Snell's article on MacWorld.
Publishing Podcast
My Podcast is organized with Jekyll and hosted on Linode with a simple Nginx setup along with audio files as well. I considered hosting them on S3/CloudFront, but hosting MP3 will cost a lot of money, which otherwise only costs $20 for 2TB traffic with Linode.
The RSS feed is generated using Jekyll template, and proxied with FeedPress using a custom domain.
Streaming
I switched to Icecast and Darkice since i have more control by running the streaming server, and it costs nothing in addition to the regular linode setup.
I run a Skype bot on Mac mini (at my parent's home actually) and wrote a script to send Soundflower audio to an Icecast server on Linode. Just adding the bot to the Skype conversation starts the streaming.
More
Go look at more detailed explanation from Dan Benjamin.